Nice Côte-d'Azur Airport shuttle transfer in a passenger car with driver
All Distances - up to 8 passengers – 24/7
Nice passenger car with driver - Transfer From Nice Côte d'Azur Airport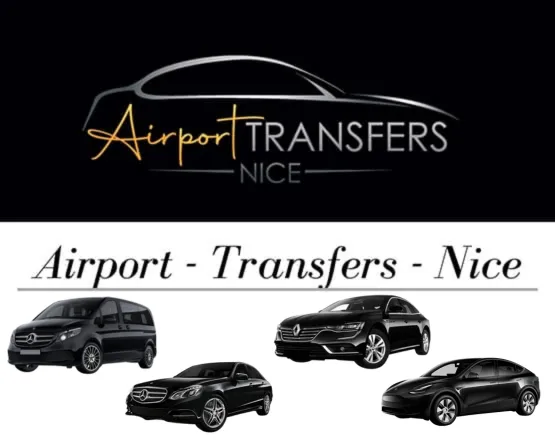 Are you looking for a transfer from or to Nice Côte d'Azur airport with a passenger car with driver? Look no further! Our company specialises in this service and provides you with its experience and versatility! Our passenger car with drivers guarantee you a high quality service, whatever your request.
Use our services all year round, 24 hours a day, for all your trips to and from Nice airport, to reach train stations, hotels, beaches and ski resorts nearby. We also drive you to all your events and personal or professional appointments in the Alpes-Maritimes
Nice Airport Transfer Up to 8 Passengers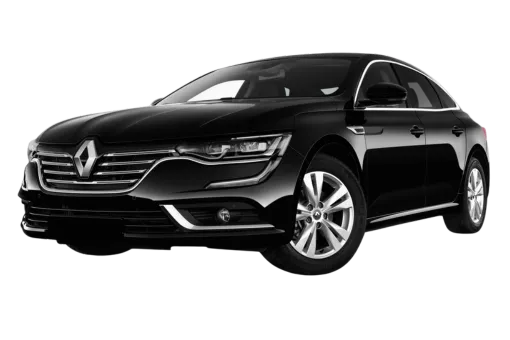 Our Comfort Saloon Car range with driver is made to accompany you in any situation for regular or occasional transfers.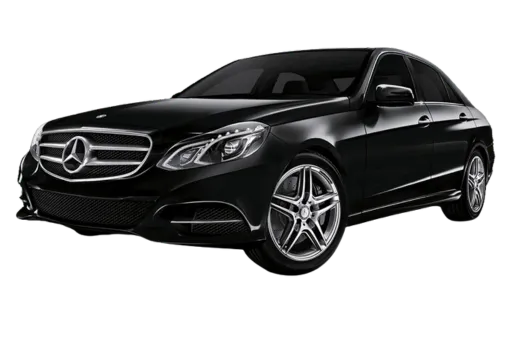 The Business Saloon Car model is ideal for all your business trips, with or without your co-workers, in the Nice region, to and from the airport.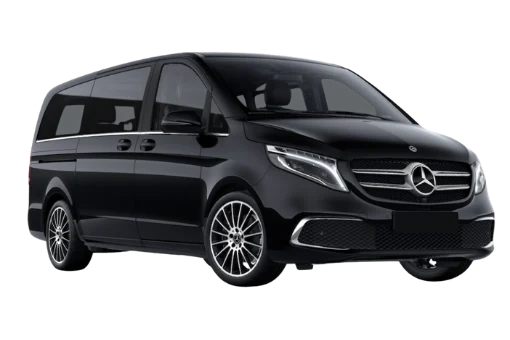 For group trips, choose our Mercedes van, which can accommodate up to 8 passengers and their luggage.
Online prices for passenger car with driver at Nice Airport
Prices for passenger car with driver at Nice Airport ​
For all your transfers between Nice Côte d'Azur airport and the place of your choice, we offer prices with a very good quality-price ratio. To determine the right price for your trip, we take into account parameters such as the distance to be covered and the number of passengers to be transported.
To quickly evaluate the cost of your trip with a private driver, use our online booking form and fill in the necessary details about your needs and requirements. Just a few clicks and you will receive a quote. We are also available to answer your questions by phone on the number displayed.
Book A Driver For Nice Airport Right Now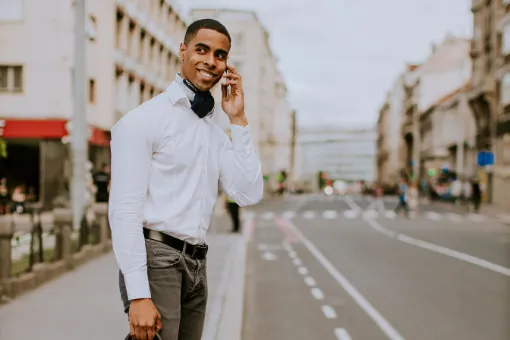 To entrust one of our professionals with your transfer between Nice airport and your destination in the Alpes-Maritimes, all you have to do is use the booking form on our website. In just three steps, you can book your driver:
Fill in the online form with the details of your request. You will get a quote of the cost of your transfer.

Once you have received the quote, you can confirm your order if the price suits you and continue with your booking.

Your request will be processed as soon as possible and you will receive a confirmation from your passenger car driver.
For your urgent needs, we are also available by phone for your booking requests.
Nice Airport Passenger Car with Driver Service
Discover now the range of services we offer to and from Nice Airport. Whatever the conditions in which you are travelling, we have a well-equipped and adapted car at your disposal. Our fleet is made up of top of the range, well maintained, spacious and comfortable vehicles to ensure your safety and pleasure.
Nice Airport All Distances Shuttle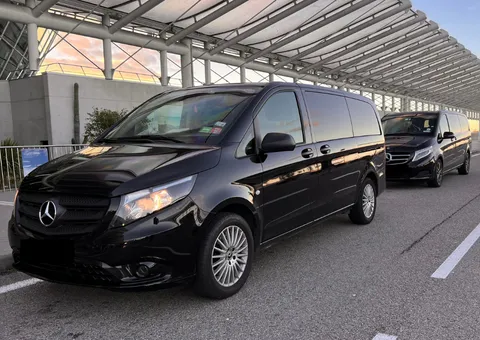 As transport professionals, we take great pleasure in driving you to your destination all year round, 7 days a week and 24 hours a day! We set up tailor-made services and travel with you the distances between Nice airport and your departure or arrival point.
Passenger car with driver in Provence-Alpes-Côte d'Azur
Let us take care of all your transfers with a passenger car with driver for short and medium distances throughout the Provence-Alpes-Côte d'Azur region. We pick you up at the airport and take you to your destination in the best conditions. We cover all the towns on the Mediterranean coast, from Marseille to Menton, via Cannes, Fréjus, Saint-Tropez and Toulon. Inland, we can also drive you to Avignon, Manosque, Digne-les-Bains or Gap.
Long distance private driver
We offer tailor-made services: feel free to send us a request for a long distance transfer. Our passenger car with drivers will take you smoothly from Nice to other major French cities such as Grenoble, Lyon, Montpellier, Toulouse, Bordeaux and many others. If required, we also go beyond the borders to the Italian cities of Genoa, Milan, Florence and Bologna, for example, or
to the Swiss towns of Geneva or Bern.
Nice Côte D'Azur Airport Transfer
Are you arriving at or leaving Nice airport? To make your journey easier and to travel smoothly, take advantage of transfer with a passenger car with driver between the airport and the place of your choice. Book your driver now to enjoy the comfort of a private vehicle by contacting us directly or by using our online form.
Airport transfer specialists – Nice
Nice Côte d'Azur International Airport is the third busiest airport in terms of commercial flight traffic, behind Orly and Charles de Gaulle airports. The number of passengers travelling through the airport every day is therefore very high and the public transport network in the area is very dense. To make your way through this hive of activity, call on our experts who frequent the area every day! Our drivers will take the most appropriate routes and get you to your destination efficiently.
Private shuttle to and from Nice Côte d'Azur airport
By boarding a passenger car with driver, you make the choice to reach your destination without any hassle or worries. From or to the airport, we serve all the towns in the neighbouring departments, whether you are travelling to or from the Vaucluse, Var, Bouches-du-Rhône, Hautes-Alpes or Alpes-de-Haute-Provence. We can also cover longer distances.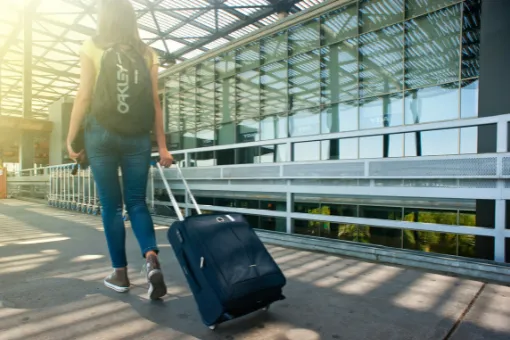 Passenger car with driver from Nice Airport to high speed Train Stations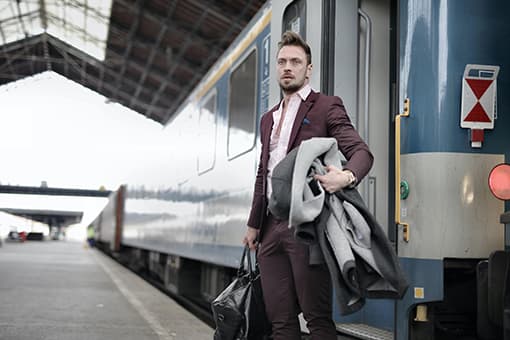 If you want a reliable means of transport to get you quickly from a railway station in the south to Nice Côte d'Azur international airport, then choose our passenger car with driver transfer service! It is the no-fuss solution for getting to and from your departure and arrival points without difficulty or waiting.
Passenger car with driver shuttle between train station and airport: the convenient solution
To avoid having to take multiple public transport, make the journey more complicated and time-consuming and add some stress, choose to book our service of passenger car with driver shuttle so that a driver can take you directly from the train station of your choice to the airport, or vice versa. Get in the car, let your driver put your luggage in the trunk, relax and think about something else! You are in safe hands!
All train stations served from Nice airport
All the train stations of the French Riviera and the Provence-Alpes-Côte d'Azur region are within your reach, from and to the international airport, thanks to our private shuttle service. Our team of passenger car with drivers serves all the stations that you may need to reach during your journey. Whether you are concerned with high speed train or regional (TER) transport, we will take you wherever you wish: Aix-en-Provence, Arles, Miramas, Cavaillon, Marseille, Hyères, Grasse, Cannes, Fréjus, etc.
Nice Airport shuttle to your Hotel
Optimise your stay, whether personal or professional, by taking care of your transfer between Nice-Côte d'Azur international airport and your place of residence. In this respect, we provide you with a vehicle with a private driver. Book your trip now to travel with complete peace of mind.
Pick up at the airport
When making your booking, tell us the landing time scheduled by your airline. Your private driver will pick you up at your arrival terminal, after you have collected your luggage. You will sit in a comfortable and spacious car and be driven to the hotel where you plan to stay. The journey can take up to 25 minutes to reach the city centre of Nice and 40 minutes to reach the city of Cannes for example.
Hotel – airport trip
When ordering your passenger car with driver service for your return journey, inform us of the time you would like your driver to pick you up. He will wait for you in front of your hotel entrance and will drive you to Nice airport, where he will drop you off with your belongings at your departure terminal. We provide transfers between hotels and the airport all year round, day and night. For more information, please contact us.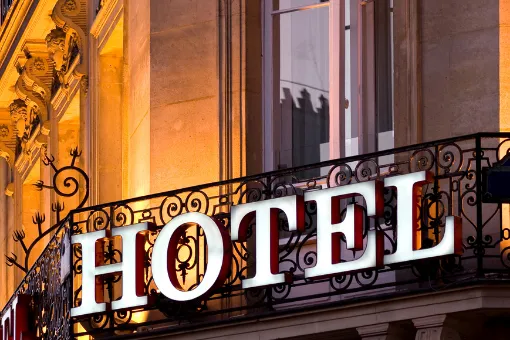 Passenger Car with Driver To Ski Resorts, Ports And Beaches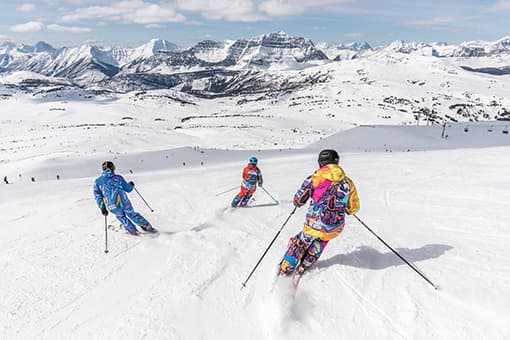 Nice Côte d'Azur airport is ideally located. Between the sea and the mountains, it is the ideal point of arrival for a seaside holiday or for a few days on the snowy slopes. Our drivers will pick you up in front of your arrival terminal and take you directly to the ski resorts, as well as to the ports and beaches of the South.
Private airport – ski resort transport
Landing by the sea and putting on your skis in the same day? Yes, it is possible. Several winter sports resorts are within easy reach of the airport and we are happy to arrange your transfer. For example, we can take you to resorts such as Valberg, Auron, Isola 2000, La Colmiane and many others so that you can have a great time on the slopes, and we will bring you back at the end of your stay.
To the beaches and ports of the Côte d'Azur
The Côte d'Azur is a little paradise for sea lovers and those who like to relax! To make the most of your stay on the Mediterranean sea, call on our services so that we can pick you up as soon as you get off the plane and take you to the seaside resort or port of your choice. There are many possibilities for swimming: the Croisette beach in Cannes, the Garoupe beach in Antibes, the Portissol beach in Sanary-sur-Mer, etc.
Private Driver For Company From Nice Airport
We have set up a transport service that is totally adapted to businessmen and women, companies and their clients who travel for professional reasons. Our drivers guarantee you a tailor-made journey to and from Nice International Airport during your reservation.
Journey in a Business Saloon Car
We have a range of cars exclusively used to transport business people. The saloon cars that are available for our business service are elegant, spacious and comfortable to suit your needs, as well as your requirements and image. Your private driver will take care of your itineraries between your meetings, while respecting timing with professionalism and care. You will only have to take advantage of the journey to review a presentation, or to rest!
Customised professional service
Choosing a passenger car with driver for a business trip is an ideal solution to handle your business with complete peace of mind. Your private driver will pick you up and bring you back to the airport according to your flight schedule, whether it is during the day or at night. You can therefore be sure that you will have at your disposal a means of transport that will cover your whole programme. Contact us to plan your stay. We will study your schedule and ensure the best service for you.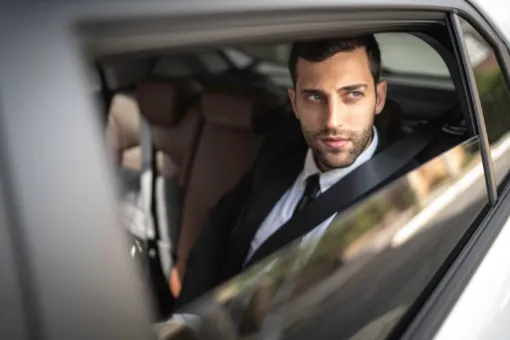 Group transport, seminars and provision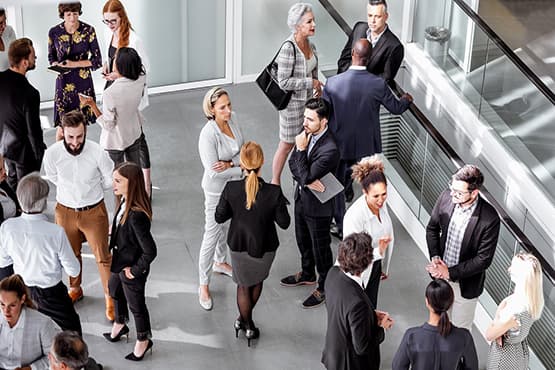 The advantage of using our company when travelling in a group is that you are sure to find a suitable solution, whatever the number of passengers. Indeed, not only do we have a minibus that can accommodate 8 passengers, but we can also put our complete fleet of vehicles with drivers at your disposal.
Professional group transfers
We know that finding a means of transport for groups on business trips should be within everyone's reach. This is why we do everything possible to ensure that your employees and clients are transferred to and from Nice airport quickly and easily. Our drivers are impeccably dressed and behave in an excellent manner, whether they are driving you to the Arenas Nice, the Palais des Congrès, Nice Acropolis or elsewhere.
Private drivers at your disposal
Whether you are in the Nice region for business or leisure, you can count on a team of available drivers. Moreover, we provide vehicles for group trips from Nice airport. You will appreciate being able to go from the airport to your hotel, from your hotel to the restaurant or from one tourist site to another. On this last point, our team will be able to suggest tourist tours adapted to the time you have at your disposal.
Touristic Trip with driver from Nice Airport
The south of France is a highly popular tourist destination for holidaymakers from all over the world. Whether on the Mediterranean coast or inland, there is something for everyone! To enjoy this destination, fly to Nice Côte d'Azur airport and book your transfer with a passenger car with driver up to the location of your choice.
Tailor-made sightseeing tour
Discover Nice and its surroundings in a different way, by boarding one of our vehicles with private driver. Either for a day, a weekend or a holiday, explore at your own pace the places of interest that you want to see and let your driver advise you what is worth seeing. Take the Promenade des Anglais, walk through the Old Town and be dropped off in front of the Matisse or Marc Chagall museums, without forgetting to take a tour of the Colline du Château park.
The advantages of hiring a vehicle for touristic trips
Hiring a passenger car with driver is the guarantee that you can visit a place without the usual constraints that may be associated with it. The vehicle and its driver are at your disposal for the duration of your booking, as soon as you leave the airport. As a consequence, you don't have to worry about public transport schedules, parking, luggage, etc. Moreover, you will travel comfortably in a heated or air-conditioned car, depending on the season.